The 49th Annual Academy of Country Music Awards held at the MGM Grand Garden Arena in Las Vegas on Sunday evening, April 6, hosted by Blake Shelton and Luke Bryan was full of cowboy hats, cowboy boats, country music and lots of glam!
The females of country music did not disappoint this year with multiple awards and performances by some of the best in the industry.
Miranda Lambert won Female Vocalist of the Year for the fifth year in a row, now breaking the record of female country great Reba McEntire. Lambert was the leading female winner of the night, with a total of three trophies. Lambert also took the prize for Single Record of the Year for "Mama's Broken Heart," and Vocal Event of the Year for "We Were Us" with Keith Urban.
Miranda Lambert "Mama's Broken Heart" Official Music Video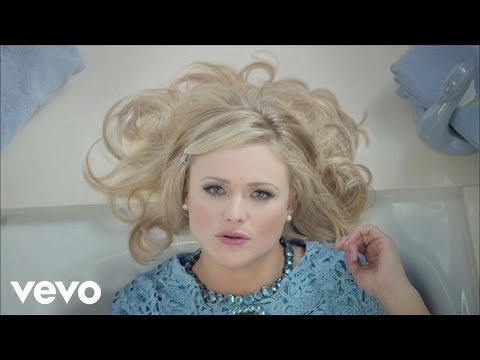 Miranda Lambert and Keith Urban "We Were Us"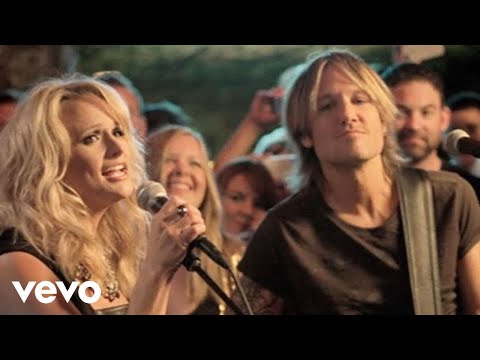 Newcomer to the country music scene Kacey Musgraves won Album of the Year as the artist and producer for Same Trailer Different Park. This award marks her first-ever ACM Award win.
Kacey Musgraves performs "Same Trailer Different Park" on Ellen
Taylor Swift performed with Tim McGraw and Keith Urban in the video "Highway Don't Care" with Tim McGraw which won Keith Urban Video of the Year artist.
"Highway Don't Care" Official Music Video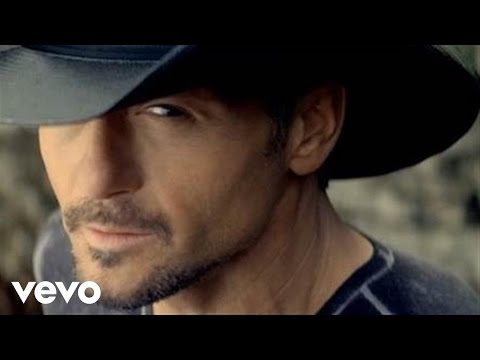 Although not a winner at this year's award show, multi-Grammy award winning Sheryl Crow performed with Dierks Bentley singing his hit "I Hold On." With guitars in hand and matching outfits – jeans and black shirts – the duo had the crowd on their feet.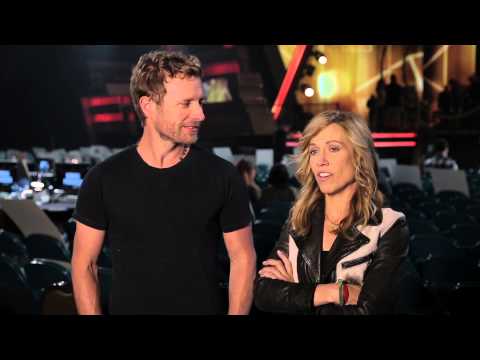 Miranda Lambert and George Strait performed their tribute performance honoring Merle Haggard, winner of the Crystal Milestone Award.
Following is the list of winners in the 11 categories voted on by the membership (excluding the Entertainer of the Year and New Artist categories, which were voted on by a combination of professional ACM members and fans):
Entertainer of the Year – George Strait
Male Vocalist of the Year – Jason Aldean
Female Vocalist of the Year – Miranda Lambert
Vocal Duo of the Year – Florida Georgia Line
Vocal Group of the Year – The Band Perry
New Artist of the Year presented by Kohl's – Justin Moore
Album of the Year [Awarded to Artist(s)/Producer(s)/Record Company–Label(s)]
Same Trailer Different Park – Kacey Musgraves
Producers: Luke Laird, Shane McAnally, Kacey Musgraves Record Label: Mercury Records
Single Record of the Year [Awarded to Artist(s)/Producer(s)/Record Company–Label(s)]
Mama's Broken Heart – Miranda Lambert
Producers: Chuck Ainlay, Frank Liddell, Glenn Worf
Record Label: RCA Nashville
Song of the Year [Awarded to Songwriter(s)/Publisher(s)/Artist(s)]
I Drive Your Truck – Lee Brice
Songwriters: Jessi Alexander, Connie Harrington, Jimmy Yeary
Publishers: Beattyville Music (BMI), EMI Blackwood Music, Inc. (BMI), Great Day At This Music (BMI), Happy Tears Music (ASCAP), Vistaville Music (ASCAP), Watch This Girl Publishing (BMI)
Video of the Year [Awarded to Producer(s)/Director(s)/Artist(s)] *(Off Camera Award)
Highway Don't Care – Tim McGraw Featuring Taylor Swift & Keith Urban
Producers: Tameron Hedge, Chandra LaPlume
Director: Shane Drake
Vocal Event of the Year [Awarded to Artist(s)/Producer(s)/Record Company–Label(s)]*(Off Camera Award)
We Were Us – Keith Urban And Miranda Lambert
Producers: Nathan Chapman, Keith Urban
Record Labels: Capitol Records Nashville, Hit Red Records, RCA Nashville
Source: Press Rease – See more at: http://www.acmcountry.com/news.html?n_id=661#sthash.EDwRxb5x.dpuf
Cover Photo Credit: Academy of Country Music